Fiber
FUN

Studio Events



Special Deals
Newly reduced prices on selected items.
New classes
: fiber baskets and fiber jewelry.
New yarn supplier
: Swedish Yarn Imports. The studio is stocking several of the company's yarns. One is Mandarin Petit, a soft Egyptian cotton in fingering weight, and books for baby and children's wear. You must see and feel these yarns to appreciate them.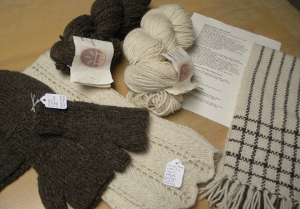 Fiber FUN Studio is the exclusive dealer for Common Friars' Fleece from Good Earth Farms. The yarn is a heavy worsted weight in natural colors. The light shade has 249 yards and the dark shade has 300 yards in a skein. Some patterns are free with purchase. Profits go to Good Earth Farms.

All knitting, weaving, and crochet magazines are now 20% off.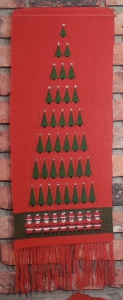 Weave a Christmas Banner for yourself or for a gift...
This is your chance to weave on an 8 harness loom and create a one-of-a-kind Christmas banner with laid-in 8 harness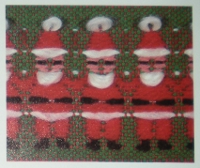 rosepath. The loom is warped, threaded and ready to weave. All materials are provided. You must know how to weave. Call or stop in to arrange times. Cost is $25 per banner.

Fiber FUN Studio regularly hosts educational and social group outings. Please call before you come to schedule a time for your group.