About
Lois Wagner
Lois Wagner is originally from Cincinnati, Ohio, where she earned degrees in education and mathematics and spent more than 25 years creating and teaching fiber arts. While in Cincinnati, Lois was the knitting expert at Peach Mountain Studio-Fiberlicious, and also did finishing work for Knitter's Choice. Lois has been a member of the Weaver's Guild of Greater Cincinnati since 1969. In 2007, Lois moved to the Albany area to be closer to her two daughters and her seven grandchildren.
A Legacy of Fiber Arts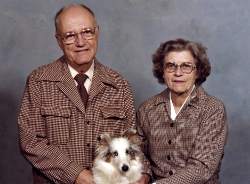 Lois' interest in fiber arts is a legacy from her parents, Frank and Ann Wedig. Ann Wedig was an accomplished spinner, weaver, and seamstress who also studied millinery, pattern making, and draping. Frank Wedig, an electrical engineer by trade, took up woodworking in his retirement, and spent many years making and repairing custom spinning wheels and looms. Ann and Frank were active members of the Weaver's Guild of Greater Cincinnati for many years.
Fiber FUN Studio
After moving to Albany, Lois decided that the Athens and Albany area needed a supplier of quality art yarns, novelties, and fiber art supplies. Lois decided she would open a studio in her basement to serve the fiber arts community in southeastern Ohio by stocking yarns and supplies typically found only in larger metropolitan areas.
Lois Wagner has more than 25 years of professional experience teaching weaving, knitting, spinning, and crochet.
Lois Wagner's artistic skill, extensive background in fiber arts, and garment design expertise make her an asset to the fiber arts community of southeastern Ohio. Her advice and patient instruction will ensure the success of her students.